Tyler Patterson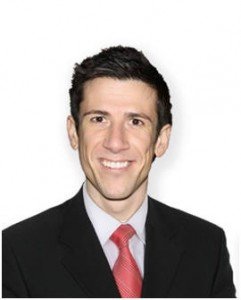 Tyler Patterson is a trial attorney with Patterson Legal Group, L.C., representing accident victims and their families. Tyler has developed an extensive network in the Kansas legal community.
Patterson is a graduate of Washburn Law School, where he won awards for his trial advocacy skills as a part of AAJ's Trial Team, and he was also recognized as the top Health Law student.  Patterson's knowledge of health law stems in part from his past role with the Texas Medical Association, where he was exposed to the inner-workings of hospitals, physician offices, and the US healthcare system.  He uses these skills and insights at PLG to effectively argue on behalf of injured clients. He also obtained his MBA at the Acton School of Business which is rated the #1 most competitive business school in the country.
Prior to joining PLG, Patterson also worked at the Center for Auto Safety (CAS) in Washington, D.C. CAS is the organization responsible for: enacting "Lemon Laws" in all 50 states, the Firestone Tire recall, and continuous improved highway safety standards administered by the National Highway Transportation Safety Administration (NHTSA). Patterson is listed as a contributing editor for his writing and research contributions on the 6th edition of Westlaw's Automotive Design Liability book for litigators.
Technology and graphic design are among Patterson's hobbies. "Graphics are under-utilized in the field of law.  In the courtroom, a single graphic can be a critical part of explaining a difficult concept to a jury."
Tyler Patterson is an avid runner and has finished many marathons, and ultra-marathons, and two 100 mile races. "Training for a 100-miler is a lot like PLG's work for accident victims. Results come from determination, persistence, and long-term commitment," says Patterson.  Patterson doesn't take the credit for his success, "I wouldn't be where I'm at today without strong moral convictions and faith in God."
EDUCATION: JD/MBA
Juris Doctor: Washburn School of Law, Topeka, KS
Masters in Business Administration: Acton School of Business, Austin, TX Business
Bachelors of Science in Health Administration: Truman State University