Keeping Your Home Safe During the Coronavirus Pandemic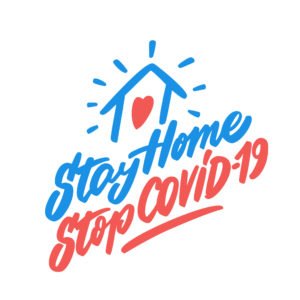 In the past few weeks, both Kansas and Missouri have issued stay at home orders in response to the COVID-19 pandemic. Although essential businesses remain open, people are encouraged to stay at home as much as possible to prevent the spread of the novel coronavirus.
Coronavirus Home Safety
Between job layoffs, working from home, and school closures, many families and individuals are now spending more time at home than they ever have. While staying home is the best way to stay safe (and keep others safe), it's also important to keep your home free of hazards that can lead to injury.
Check out these coronavirus home safety tips, brought to you by the personal injury lawyers at Patterson Legal Group.
1. Brush Up on Your Fire Prevention Skills
According to the National Fire Protection Association (NFPA), U.S. fire departments respond to an average of 354,400 house fires every year. In addition, 73% of burn injuries are caused by residential fires.
Keeping your home well-maintained can help in preventing fires and burn injuries to you and your family. Here are some simple things you can do to reduce the risk of house fires:
The U.S. Fire Administration recommends testing each smoke detector in your home once a month to ensure they are working properly. You should also change out the batteries once a year, and replace the entire unit every ten years.
Review the PASS method of operating a fire extinguisher: Pull, Aim, Squeeze, S Like smoke detectors, fire extinguishers should be inspected regularly and replaced according to manufacturer guidelines.
It may seem like a clean home has little to do with fire prevention, but taking the extra time to keep your appliances clean can save your life. When doing laundry, clean out the lint trap every time you use the dryer. Always remove spills on your stovetop and inside your oven promptly.
Of course, some fires happen in spite of our best efforts to avoid them. Sometimes, home fires may be the result of a defective or unsafe product, or a landlord's negligence (for example, if they fail to provide smoke detectors or fire extinguishers to tenants).
If you are injured as a result of one of these fires, contact a burn injury lawyer, as you may be entitled to compensation.
2. Make Your Home Slip, Trip, and Fall-Proof
Many people believe that slip-and-fall accidents only happen to older people. In fact, according to data released by the National Center for Injury Prevention and Control, unintentional falls are the leading cause of nonfatal injuries in every age group. The exception is for those between the ages of 15 and 24, for whom unintentional falls are the second leading cause of nonfatal injuries. These types of accidents can lead to broken bones and even head injuries.
The following coronavirus home safety tips can help you and your family prevent these unintentional falls:
Stay on top of home organization. Make sure hallways, doorways, and stairways remain clear of potential tripping hazards like shoes or toys.
Clean regularly and often. More time at home means more potential slips, trips, and falls. Clean up spills immediately, and use a non-slip bath mat when you're getting out of the shower or bathtub.
Maintain your porch, handrails, and yard. Now is a great time to make sure the handrail next to your stairs is secure, fix that broken porch stair, and even out those uneven cobblestones or concrete walkways.
If you live in a rental unit such as an apartment and suffer a slip and fall accident due to improperly maintained building premises, one of our unsafe property attorneys may be able to help.
3. Keep a Close Eye on Your Kids
It can be tough trying to work from home and juggle your responsibility as a parent. With children being out of school but unable to see their friends, self-isolation can be tough on kids, too. Here are some coronavirus home safety tips to help keep kids occupied and safe.
Even when working from home, your children's safety takes priority. Recognize that you'll likely have unexpected interruptions from time to time, especially if you have young children.
Don't try to do it all at once—if you're working, cooking dinner, and trying to watch the kids, it's all too easy for a little one to wander into the kitchen unattended and find out firsthand just how hot the stove really gets.
Kids need time to go outside and play. As long as you're observing social distancing, a quick bike ride around the neighborhood can help children burn off all that extra energy. Just remember to always wear a helmet and follow traffic safety laws to avoid a bicycle accident.
For more COVID-19 safety tips to keep you and your family health, check out our blog.
Injured? Contact Patterson Legal Group
If you suffer injury at home or elsewhere during the coronavirus pandemic because of someone else's negligence, you may be eligible for compensation. Call Patterson Legal Group at 888-687-2400 to receive prompt, professional legal assistance and a free consultation. You can also connect with a representative through our LiveChat feature, or submit the details of your case using our encrypted contact form.
The information on this blog is for informational purposes only. It is not meant to serve as legal advice for an individual case or situation. This information is not intended to create an attorney-client relationship nor does viewing this material constitute an attorney-client relationship.