Lawyers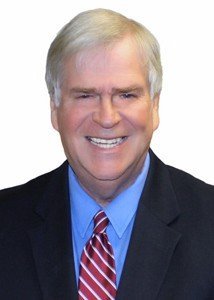 Brad Avery is an experienced attorney having practiced law in Kansas for 28 years. He was a judge for the Kansas Division of Workers Compensation for the last 20 years and has recently joined the Patterson Legal Group as "of Counsel." Brad works from our Topeka office at 2641 SW Wanamaker and will be representing claimants injured at work throughout Kansas who are seeking assistance with the difficult and confusing workers compensation process. Brad will also be representing workers who have suffered unjust retaliation, such as losing their jobs, for filing a workers compensation claim and plaintiffs in personal injury claims.
Brad's wife, Sharon, is a CPA for a Topeka accounting firm. Brad has three children, Wyatt ,31, who served our country in Afghanistan and lives in Dubuque, Iowa; Lara, 27, who lives in Minneapolis, Minnesota and is an author of young adult fiction; Dylan, 23, a recent graduate of Washburn University who works at a Topeka bank and hopes to attend law school. Brad is an avid Jayhawk basketball fan (and is waiting patiently for the return of greatness to the football program). He graduated from KU with a bachelor's degree in journalism and a master's degree in communication and human relations. He graduated from law school at Washburn University and is the son of former governor, William H. Avery.
Client Reviews
"Appreciated their honesty while providing legal assistance. Their staff was very attentative and great while working with me!"
"Patterson Legal Group was there for my family when they needed it the most. First rate legal services! I would not trust anyone else to represent you. The absolute best!"
"Patterson Legal Group is a very welcoming place. They will go the whole nine yards to be sure to get the settlement you deserve. I would highly recommend them to anyone."
For more reviews, click here.