COVID-19 School Reopening Safety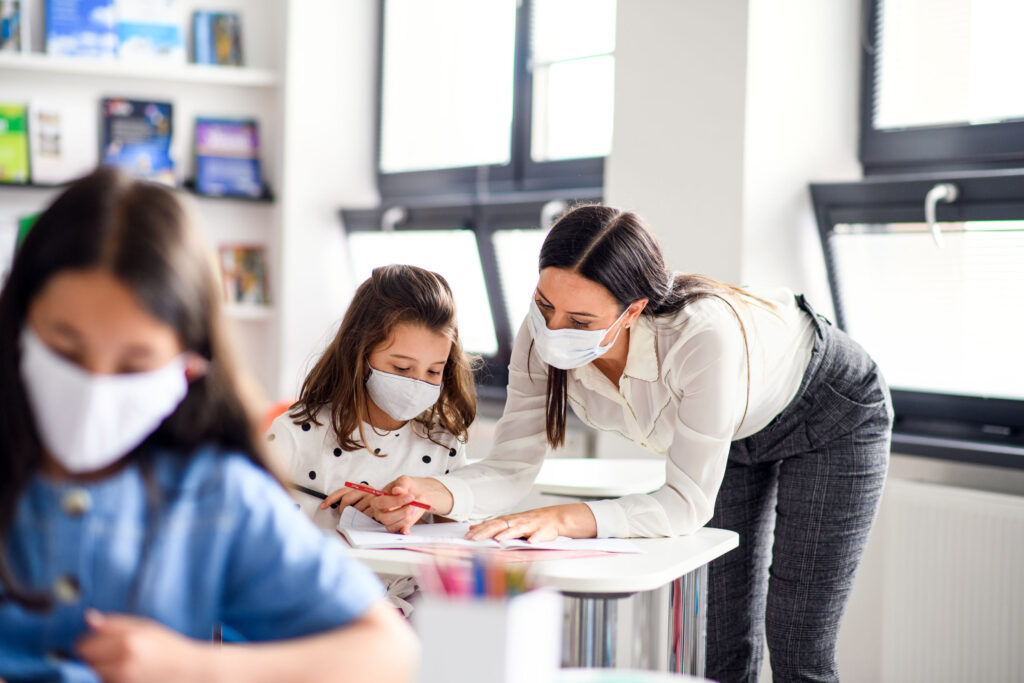 More than one-million students will be returning to school throughout Kansas and Missouri. While "back to school" season is normally an exciting time for youngsters, this year is very different due to the COVID-19 pandemic. To help you and the students in your family prepare for this atypical year, Patterson Legal Group presents a COVID-19 school reopening safety guide.
Kansas School Reopenings
In Kansas, safety policies and practices will be determined by individual school districts. This includes opening dates, mask requirements, sanitization practices, temperature scanning, and remote learning practices. To get the most current information, contact your local school district.
According to the Kansas Department of Health and Environment (KDHE), there are 30,638 cases of COVID-19, with 380 deaths as of August 7, 2020. The numbers are on the rise, so it's vital for you and the students in your household to exercise proper COVID-19 school reopening safety.
Missouri School Reopenings
Like Kansas, Missouri school reopening policies and practices will be determined by local school districts. However, the Department of Health & Senior Services (DHSS) and the Department of Elementary & Secondary Education (DESE) have issued guidance to help mitigate the spread of the latest coronavirus strain. How closely the guidance is followed is up to each school district.
According to the DHSS, there are 56,383 confirmed cases of COVID-19, with 1,280 deaths as of August 7, 2020. New cases and hospitalizations have trended up sharply since July.
COVID-19 School Reopening Safety Tips for Remote Learning
Some school districts may begin the year with distance learning or a combination of remote learning and in-school classes. If your children will be learning remotely to start off the 2020-2021 school year, it's important to do the following:
Make sure your children are only using apps and programs the school approves of and requires

Supervise your children while they are doing their coursework

Make sure that your children do not share sensitive information with third parties

Use the computer's parental controls so that your children won't see inappropriate content

Create boundaries for where schoolwork is done to create a separation between home and school

Engage with your children to help compensate for the lack of social interaction that comes with remote learning

Ensure the devices your children are using aren't connected to overloaded outlets in order to avoid

electrocution injuries

Prepare lunch for your children so that they don't suffer a

burn injury

in the kitchen
For additional remote learning safety tips, check out Darkness to Light's online learning safety guide.
COVID-19 School Reopening Safety for In-Person Learning
As students, teachers, and staff return to school, many will be unaccustomed to the additional traffic. If you drive your children to school, be mindful of school zones, keep an eye out for pedestrians, follow posted speed limits, and obey all traffic laws. Doing so will keep those around you safe and help you avoid a car accident.
If your children walk to school, make sure that they stick to sidewalks as much as possible, only cross the street at crosswalks, try to make eye contact with approaching motorists, and wear something bright or reflective. Pedestrian accidents are, sadly, on the rise nationally due to a rise in distracted driving and sports utility vehicle (SUV) use. Teaching your children proper safety practices will help ensure that they get to school safely.
To help mitigate the spread of COVID-19, it's a good idea to buy extra masks and hand sanitizer for your children. While schools are likely to provide both, the supply chain can be unstable and shortages can occur.
Contact Patterson Legal Group
The entire team at Patterson Legal Group hopes that your children have a wonderful return to school and a successful 2020-2021 school year. Hopefully everything goes as smoothly as possible for the students in your family. However, some accidents occur no matter how safe your children act. Should your children suffer a personal injury caused by an accident, please contact us for immediate assistance.
The experienced and knowledgeable attorneys at Patterson Legal Group have been helping injured people for more than 20 years. Our legal professionals have extensive experience dealing with insurance companies to make sure that our clients receive the highest compensation possible. You can reach us by phone at 888-687-2400 or through the Internet via LiveChat or secure contact form. Our team is standing by 24/7, ready to assist you. 
The information on this blog is for informational purposes only. It is not meant to serve as legal advice for an individual case or situation. This information is not intended to create an attorney-client relationship nor does viewing this material constitute an attorney-client relationship.