Fall Prevention Awareness Week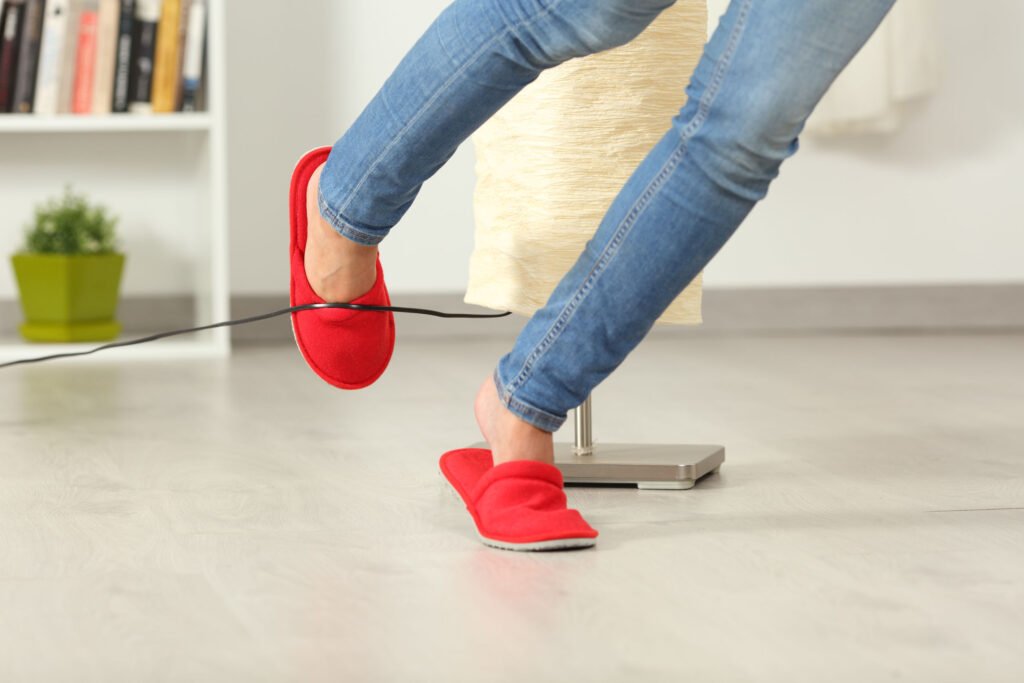 Fall Prevention Awareness Week takes place this year from September 21 to 25. It's a great time to make sure that you're doing everything possible to avoid slip-and-fall accidents and to prevent them from happening to those you love. Millions of people are injured every year due to slip-and-fall accidents, most of which are avoidable with proper safety precautions. To help you and your family avoid a fall injury, Patterson Legal Group presents Fall Prevention Awareness Week safety tips.
Fall Injury Statistics
Before we get into safety tips, here are some facts and figures to illustrate the frequency and seriousness of slip-and-fall injuries.
Stanford Children's Health

claims that

2.2-million children

ages 14 and under are treated annually at hospital emergency rooms for fall-related injuries and

100 die

from those injuries

The Centers for Disease Control

and Prevention claims that more than

three-million

people over the age of 65 are treated for fall injuries annually,

800,000

are hospitalized,

300,000

suffer broken hips, and

32,000

die

The

National Safety Council

claims that

25.8 percent

of

workplace injuries

are due to slips, trips, and falls
As you can see, fall injuries are a grave matter, especially for children and the elderly. A slip-and-fall accident could lead to broken bones, spinal injuries, traumatic brain injuries, and more. In extreme cases, a bad fall can lead to wrongful death.
How to Prevent Fall Injuries
In many cases, fall injuries are highly preventable and there are several things that you can do to lower the chances of one happening. Here are some highly effective safety tips that are easy to follow.
Fall Prevention Awareness Tips for Home and Work
Keep pathways clear, especially ones with heavy traffic

Secure power cords and other cables

Make sure that pathways are sufficiently lit

Keep frequently used items close by so you don't have to walk to get them

Add bathroom supports for elderly and disabled people

Use non-skid mats or rugs in the kitchen and bathroom

Make sure that handrails on stairs are in good condition
Fall Prevention Awareness Tips for Children
Inspect the playground area and equipment before letting your child play

Keep an eye out for uneven surfaces when walking with your kids

Hold you children's hands while walking in unfamiliar places and, especially, when crossing the street

Make sure that your children's shoes are on comfortably and securely
Fall Prevention Awareness Tips for Seniors
Make sure that your cane or walker are in good condition

Get your vision checked regularly so that you can clearly see where you're walking

Ask your doctor if any of your medications affect you balance or vision

Do low-impact exercises, such as tai chi, to help improve balance and strength

Have grab bars and support rails installed in your home
Hurt in a Fall? Contact Patterson Legal Group.
Patterson Legal Group hopes that you follow the safety tips above. Please share them with your friends and family to help increase their safety and lower their chances of a fall injury.
Unfortunately, even if you are aware of possible causes, some slip-and-fall accidents are unavoidable because of another party's negligence or defective products. In those cases, our team of compassionate and experienced legal professionals can help. Our lawyers will do everything possible to win you the compensation that you deserve for a fall injury.
You can reach Patterson Legal Group 24 hours a day, 7 days a week. Consultations are free and we do not charge any fees unless your case is won. Don't let the insurance company bully or low-ball you! Contact us today by phone at 888-687-2400 or online through our LiveChat or secure contact form features.
The information on this blog is for informational purposes only. It is not meant to serve as legal advice for an individual case or situation. This information is not intended to create an attorney-client relationship nor does viewing this material constitute an attorney-client relationship.