Kenton Wirth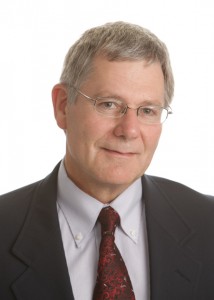 Kenton Wirth, of counsel with Patterson Legal Group, represents our worker's compensation clients. With an impressive 28 years worth of experience, Kent has heard hundreds of workers compensation appeals since his election as one of the original members of the Worker's Compensation Board in 1993. After 16 years as a board member, he then became an attorney for the Kansas Workers Compensation Board and continued growing his already extensive knowledge of workers compensation law. Kent grew up in Wellington, Kansas, and earned his undergraduate degree from Wichita State University in Wichita, KS. He earned his Juris Doctorate at Washburn University where he graduated in the top twenty percent of his class.
Before his time on the Worker's Compensation Board, Kent also served as the Administrative Law Judge for the Division of Workers Compensation for the State of Kansas. He presided over contested workers compensation claims and issued final decisions. In May of 2011, Kent joined Patterson Legal Group, LC and brought his extensive legal experience and knowledge of worker's compensation to the benefit of our office.
Kent has been married to his wife, Patti, for 32 years and has three sons. He also is lucky enough to have the privilege of spoiling several grandchildren.
Education:
J.D. Washburn University, Topeka, KS. (1976)
B.B.A. (Business Administration) Emphasis: Finance. Wichita State University, Wichita, KS (1973)
Kansas College of Advocacy, Lawrence, KS (1982) IAIBC, Workers Compensation College, Durham, NC (1986) Various Courses, National Judicial College, Reno, NV (1993 present) International Association of Industrial Accident Boards and Commissions (IAIABC), Arizona State University, International Workers Compensation College, Tempe, AZ (1997)
Member of:
Kansas Bar Association
Wichita Bar Association
Kansas Association for Justice