Important Fourth of July Safety Tips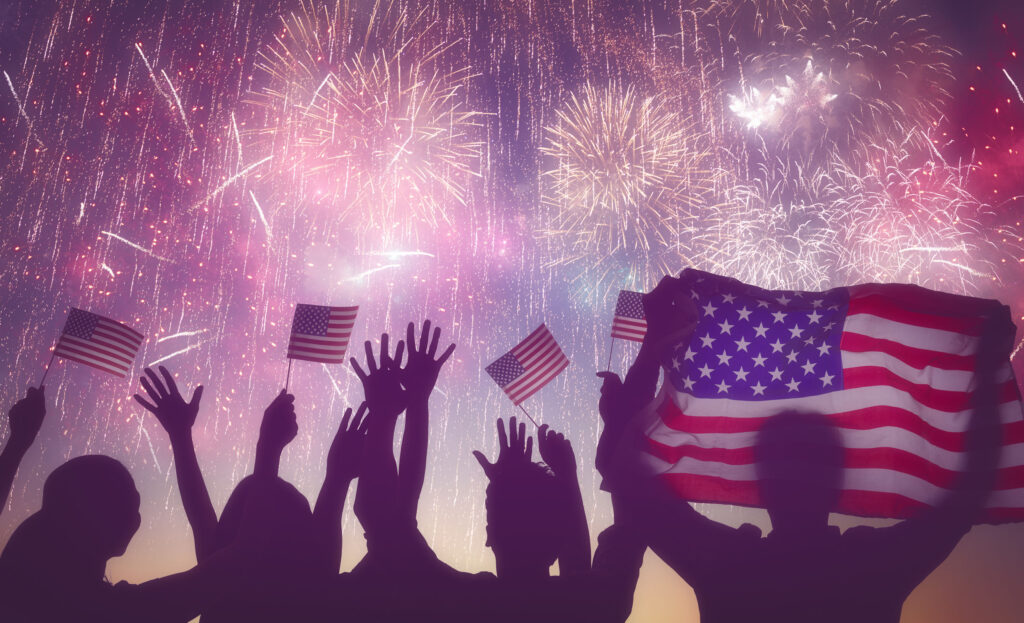 Fourth of July is one of the most beloved holidays in America. Millions of people across the country celebrate America's birthday by watching elaborate fireworks displays, devouring barbecue, frolicking in the pool, and enjoying time with loved ones. As wonderful as the holiday can be, it's important to follow proper Fourth of July safety precautions. The holiday is, unfortunately, one of the most dangerous ones of the year.
The personal injury lawyers at Patterson Legal Group hope that you and your family have an amazing Fourth of July. To help you do so safely, please follow these important Fourth of July safety tips.
Use Fireworks Safely and Dispose of Them Properly
For many Americans, fireworks are synonymous with the Fourth of July. They are generally legal in Kansas and Missouri, but it's important to check with your local government to learn the specific rules and regulations specific to your town.
Fireworks should only be used with proper adult supervision. Overzealous children and drunk adults may use fireworks irresponsibly, which can lead to a burn injury.
Proper disposal of fireworks is also important. Used fireworks can remain hot and combustible hours after they've been spent. To help prevent a deadly fire, place spent fireworks in a bucket of water before disposing of them in the trash.
Drink Responsibly For Optimal Fourth of July Safety
For many people, consuming copious amounts of alcohol is a big part of the July Fourth holiday. If you do drink or are hosting people that will be drinking, it's important to designate a sober person to look out for the safety of others. After all, there are plenty of July Fourth activities that can go wrong when inebriated people are involved.
Drinking and driving is sadly prevalent during the Fourth of July. According to the National Safety Council (NSC), approximately 160 people will be killed and 18,000 injured in car accidents over the Fourth of July holiday period. Lower your chances of getting involved in a drunk driving accident by using a designated driver, taxi, or rideshare service.
Barbecues are also an integral part of many July Fourth celebrations. To avoid burn injuries and accidental fires, it's important to have the grill monitored at all times by someone that's sober and aware.
Lastly, swimming pools are a fantastic way to cool off during a holiday that's usually hot. To avoid drowning accidents, swimming pool accidents, and other injuries, make sure that the pool is watched carefully by a sober adult. This is especially important if there are drunk people, children, and poor swimmers using the pool.
When to Contact Patterson Legal Group
The entire team at Patterson Legal Group hopes that you and your family have a wonderful July Fourth holiday. However, if you have suffered an injury due to another's negligence and failure to ensure Fourth of July safety, please contact us immediately. Our team of experienced attorneys can help you receive maximum compensation for your pain and suffering.
Our team can be reached 24/7 at 888-687-2400. You can also reach us through the Internet using our secure contact form and LiveChat features. Consultations are free and we do not charge any fees unless your case is won.
The information on this blog is for informational purposes only. It is not meant to serve as legal advice for an individual case or situation. This information is not intended to create an attorney-client relationship nor does viewing this material constitute an attorney-client relationship.