News
PLG Builds on Tradition of Community Service with Habitat for Humanity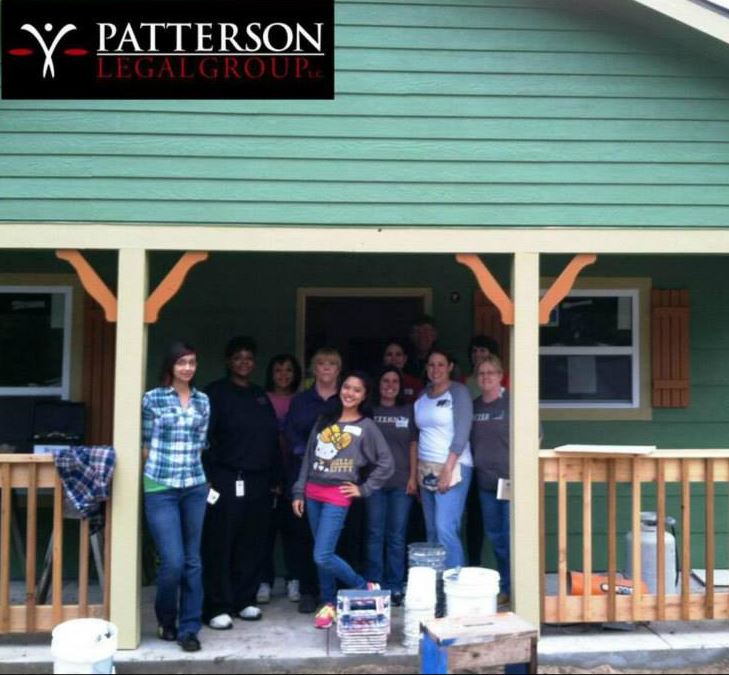 We wouldn't be where we are today without great support from the community, so we give back whenever we have the chance. On October 30, 2013 our entire office took the afternoon off to assist with a Habitat for Humanity build, a cause we are particularly passionate about.
As we arrived on site, we were assigned tasks and also signed the book so the Homeowner knew who worked on the house even though they were unable to be there since they have a full time job.   We were also assigned to different site coaches.   Serena, Shelly and Sarah painted on the neighboring house.  Leanne, Mary and Deanna worked to help hang doors and install trim.   Cynthia, Amie, Ann and I worked to install cabinets.   Leanne, Mary, Deanna and several others ran power saws. And we were surprised to learn that Leanne was pro with a nail gun, as was Mary and Nicole.  A great time was had by all, as you can see from these Facebook photos.
Visit Wichita Habitat for Humanity to learn how to volunteer, donate or become a homeowner.