PLG Cards Highlighted on Moo.com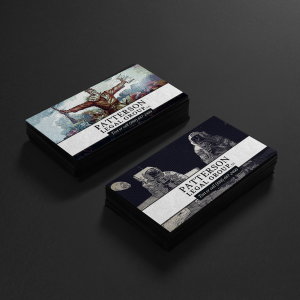 Moo.com is an online printing business specializing in business cards, postcards and mini cards. Our design, titled, "The World Around Us," caught their eye because of our use of warm, rich photos that highlight Kansas.
Background pictures that include expansive prairie land, cowboys on horseback, Native Americans, and the iconic sunflower, all represent our home and the people we serve.
In an interview with Moo, Tyler explained, "We chose Kansas because it's a visual expression of who our firm serves and it makes the statement that our firm is about the people of Kansas" "The Business Cards also send the message that we care about detail in all parts of our business."
More than just a necessary business tool, the cards have become a way to break the ice and start conversations. "Each time the cards are noticed they spark excitement, Tyler said. "I never imagined they could have that effect".
Check out some of our new business card designs: