School Bus Accidents and Seat Belts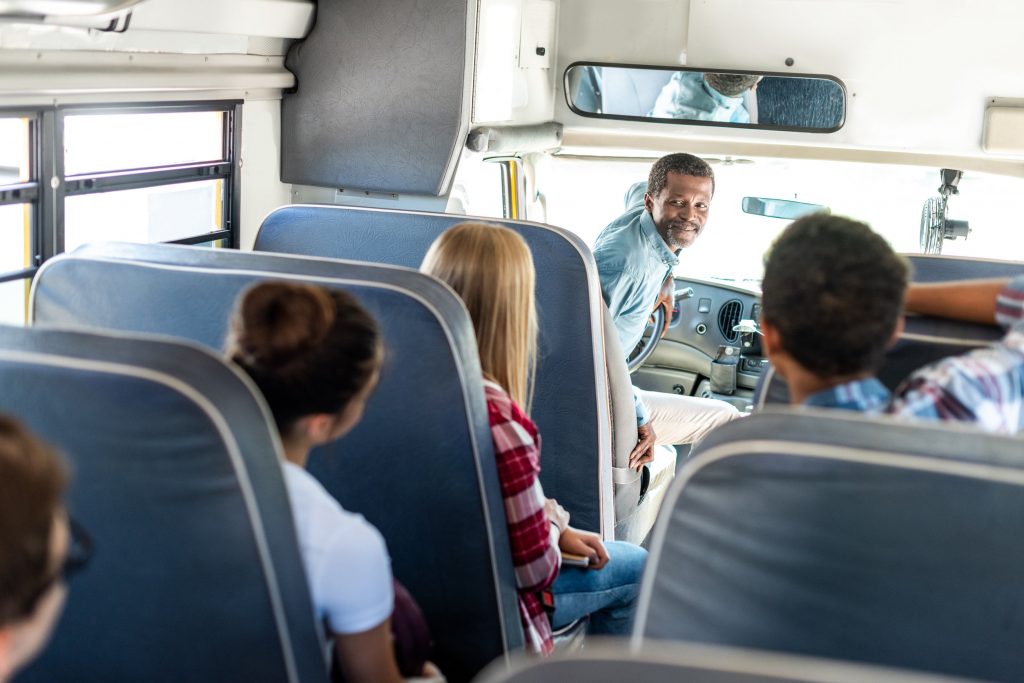 Every year, thousands of children across Kansas and Missouri ride school buses. While many parents believe that school buses are safe–and for the most part that's absolutely true–they are also surprised to learn that many school buses do not have seat belts. To help you and your family understand school bus accidents and why many school buses do not have seat belts, the personal injury lawyers at Patterson Legal Group have to put together this blog.
A Brief History of Seat Belts
The modern three-point seat-belt was invented in 1959 by Volvo. The design proved to be so effective that the Swedish carmaker offered the design to its competitors at no charge in the interest of making cars safer for everyone. Since 1968, seat belts have been mandatory in all new passenger cars in the United States.
These days, seat belts are required for all adult passengers riding in the front seat, except for the state of New Hampshire and the territory of American Samoa. The former is, perhaps, not surprising considering that the state's motto is "Live Free or Die!"
Related: National Seat Belt Day
Seat Belt Requirements on Buses
The National Highway Transport Safety Administration (NHTSA) does not require lap or shoulder seat belts in large buses, which is defined as buses that weigh 10,000 pounds or more. The agency believes that the large size of school buses offers the best form of protection for our children.
The NHTSA studies show that large school buses absorb crash forces differently than smaller vehicles. The design of large school buses helps protect children from the great force that occurs during a bus collision.
While seat belts are not required on large buses, the federal government requires them on school buses that weigh less than 10,000 pounds. The NHTSA's studies show that seat belts can greatly increase the safety of passengers on small buses in the event of side crashes and rollover accidents.
While seatbelts on large buses may not be required on a federal level, some states have mandated them as part of their school bus accidents prevention efforts. In Kansas, seat belts are not required on school buses. In Missouri, legislation has been introduced that may require them in the future. HB 1429 would require seat belts on Missouri school buses, and is currently being reviewed by the state Ways and Means Committee.
School Bus Accidents Stats
According to the National Safety Council (NSC), 600 passengers were injured in 2020 in school bus collisions. However, that figure is believed to be a drastic decrease since COVID-19 restrictions kept children at home. By comparison, there were an estimated 4,000 and 5,000 school bus accident injuries in 2018 and 2019, respectively.
If your child was injured in a crash involving a school bus, make sure you get immediate medical treatment for your child. If you do not have a doctor or specialist for your child then contact Patterson Legal Group for immediate assistance. Our school bus accident attorneys work with the top medical professionals in Kansas and Missouri, and can help you get the right treatment as they build a case that can help you get the highest compensation possible for your child's injuries.
Contact a School Bus Accidents Lawyer
You can reach the legal staff at Patterson Legal Group 24 hours a day, 7 days a week by phone at 888-687-2400 or connect with us online through LiveChat. If you'd like to meet with us in person, we have offices in St. Joseph, Topeka, Wichita, and Garden City.
Remember, consultations are free and we work on a "no win, no fee" basis. That means you do not pay a dime unless our lawyers have recovered money on your behalf. For high-quality legal representation with a sterling reputation for customer service and a proven history of winning results, contact Patterson Legal Group today.
The information on this blog is for informational purposes only. It is not meant to serve as legal advice for an individual case or situation. This information is not intended to create an attorney-client relationship nor does viewing this material constitute an attorney-client relationship.