National Teen Driver Safety Week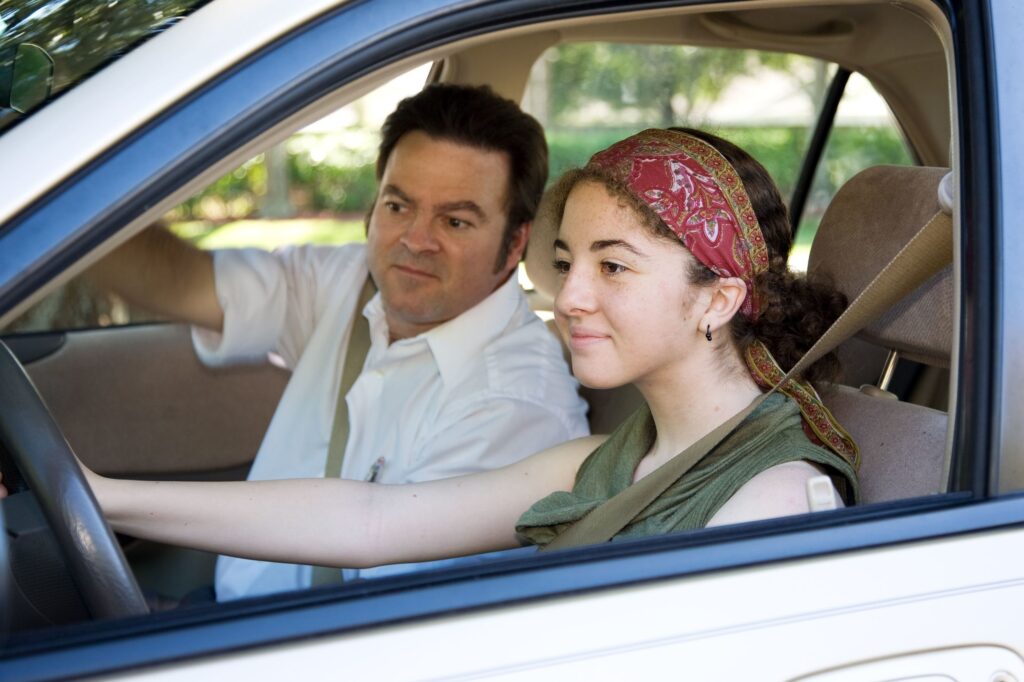 It's National Teen Driver Safety Week from October 18 to 24. With thousands of new and novice teenage drivers in Kansas and Missouri, it's a great time to share your knowledge with them and review their safety practices. While there are many great teen drivers, there are also many that are inexperienced, unconfident, or uncomfortable behind the wheel. Teaching teens how to drive safely can help them avoid a disastrous car accident.
Car crashes involving teenagers are a serious matter. The National Highway Traffic Safety Administration (NHTSA) claims that teenagers are twice as likely to be involved in fatal car wrecks than adults and that crashes are the leading cause of teen death. To help your precious teens avoid such an accident, Patterson Legal Group has prepared a National Teen Driver Safety Week guide for your family.
Teaching Teen Driver Safety
As with most things, providing good information and transforming it into applicable knowledge is the key to improving teen driver safety. As an experienced driver, you owe it to the teens in your family to teach them what you've learned so that they become better drivers and avoid any mistakes you've made in the past. That said, teens also face challenges that you did not grow up with, making Teen Driver Safety Week an opportunity to learn together.
Here are some of things that you can do to help your teens become the best drivers that they can be.
Don't Rely Solely on Driver's Education

: While driver's education is a fantastic way for teens to learn basic skills and become familiar with laws, it's just one perspective. Make time to hit the road with your teenagers and supervise them on safe drives. Observe their practices and techniques. Correct their mistakes with positive reinforcement and praise them for the things they do right.

Stress the Dangers of DUI/DWI

: Driving under the influence of alcohol or drugs has severe consequences. Not only does it endanger your teen, their passengers, and other motorists, but it also leads to serious legal consequences. Getting into a lethal accident as a teen can have mental and physical repercussions that can last a lifetime. Make sure that your teens understand how grave DUIs and DWIs can be.

Teach the Importance of Avoiding Distracted Driving

: One of the fastest-growing causes of car crashes is distracted driving. Advancements in mobile phones are a big reason why distracted driving has become so prevalent. Many teens are accustomed to using their phones several times an hour, making them particularly susceptible. Teach your teens the importance of always keeping their attention and eyes on the road, and to avoid using their phones, eating, and talking to friends while driving.

Be a Good Role Model

: As with many aspects of their lives, teens learn a great deal by observing and watching their parents. While you're driving your teen, it's important that you use proper safety practices and driving techniques. Make sure that they understand why you do what you do while driving and why it's important. Don't take lazy shortcuts that are potentially dangerous. One of the best ways teens can learn how to drive the right way is by watching you do so.
Teaching your teens proper driving habits, the importance of seatbelt safety, and the dangers of DUI/DWI is essential to their development as a driver. Teenagers armed with strong driving knowledge are more likely to avoid a car accident that could result in back injuries, brain injuries, broken bones, whiplash, and more. Please use National Teen Driver Safety Week to arm your teens with the information they need to become safe drivers.
Contact Patterson Legal Group
The entire team at Patterson Legal Group hopes that you and your family drive safely and avoid any car wrecks. Should you or the teens drivers in your family suffer injuries from a car accident, please contact us immediately. Our compassionate and experienced attorneys know how to deal with deceptive insurance companies to make sure that you get the compensation that you deserve.
Patterson Legal Group is available 24 hours a day, 7 days a week. Consultations are free and we do not charge any fees unless your case is won. Don't let the insurance companies bully you into accepting a low settlement. Contact us today at 888-687-2400 or online using our encrypted contact form or LiveChat features.
The information on this blog is for informational purposes only. It is not meant to serve as legal advice for an individual case or situation. This information is not intended to create an attorney-client relationship nor does viewing this material constitute an attorney-client relationship.