6 Things Insurance Adjusters Say to Deceive You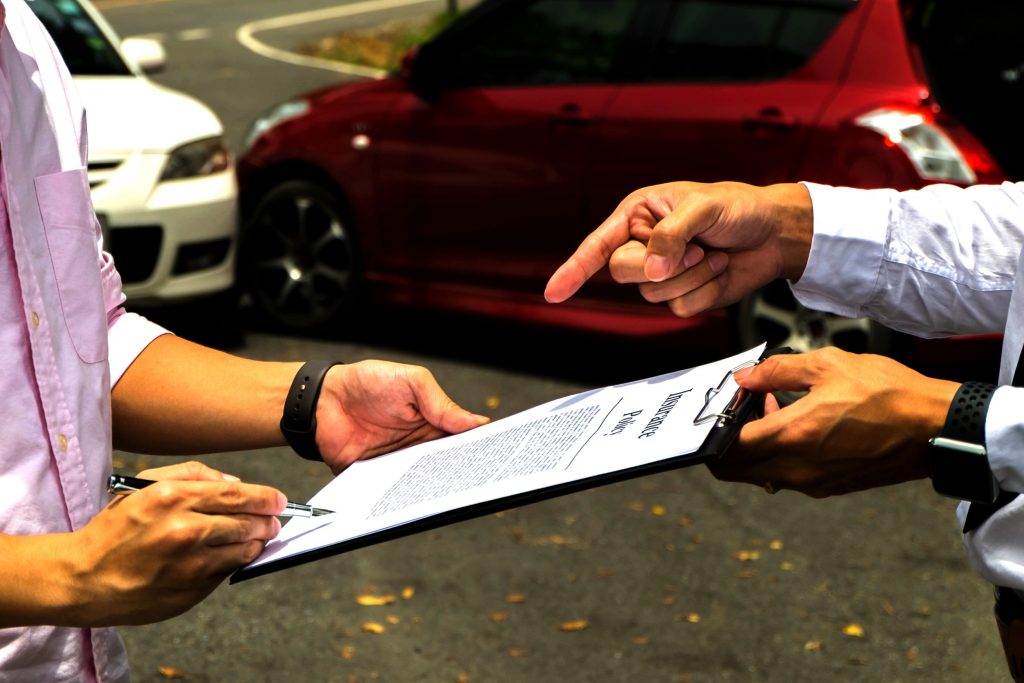 Insurance adjusters, sometimes called claims adjusters or claims handlers, often say misleading things to their customers. Not only are some of the things they say deceptive, but they are also not in your best interest. Having an experienced Kansas auto accident lawyer like those at Patterson Legal Group can help you recognize deceptive insurance adjuster tactics so you can get the most out of your claim.
The first step to avoid the common traps set by insurance adjusters is to arm yourself with information and become familiar with their techniques. Here are six things insurance adjusters commonly say in order to prevent you from maximizing your accident settlement.
"If you hire an attorney, we can't talk to you about your property damage."
While this statement is technically true, a savvy Kansas injury attorney can arrange for the insurance adjuster to discuss property damage with you. In fact, the legal team at Patterson Legal Group does this all the time on behalf of our clients.
"If you hire an attorney, it will slow down your settlement."
Settling your case too soon is one of the biggest mistakes you can make after an accident or injury. You need time to receive proper medical treatment and consult with health professionals to help you return to your fitness level prior to injury. Settling your case before you do so can severely limit the amount of compensation you receive.
Unfortunately, many insurance adjusters employ dubious methods in order to deceive you. Whether it's trying to rush you into accepting a lower settlement amount than your case is worth or stalling you so that you eventually succumb to a lesser settlement, insurance adjuster tactics can be employed in the short term or over long periods of time.
"We are accepting liability for the accident."
That's great, but there's still more to the settlement than just accepting liability. The insurance company acknowledging that the other driver was at fault is a good first step, but doesn't guarantee that you'll be offered a fair settlement. Arriving at an agreed monetary amount for the injuries and losses you suffered is a separate legal issue that should be approached carefully with the help of an experienced attorney.
"Your injuries were pre-existing due to degeneration or were not as severe as claimed."
Some insurance adjusters will claim that you are not truly injured because you did not go to the emergency room immediately after an accident. They may point out that the ER did not document certain injuries you've claimed and/or try to minimize those injuries. This happens in almost every personal injury case. However, an attorney can help you obtain and submit the necessary medical documentation to prove your claim.
Related: Can a Doctor Refuse to See You for Car Accident Injuries?
"You need to give us a recorded statement."
The insurance adjuster may insist on a recorded statement. However, you are not obligated to give one. Recorded statements are not a legal requirement and many times are used to wrongfully blame victims for all or part of an accident.
"Your settlement has been delayed pending further review."
Delaying the settlement of your claim is one of the most common deceptive insurance adjuster tactics. Some may attempt to wait until you are desperate for the settlement funds due to lost income and accruing medical bills. The ultimate goal of this technique is to wear you down so you accept a settlement far below what you actually deserve.
Patterson Legal Group Stands Up to Insurance Adjusters
At Patterson Legal Group, we stand up to deceptive insurance adjusters and tricky insurance companies. When you or a loved one has been injured, it's crucial to have a qualified and dedicated advocate in your corner—someone who will uphold your legal rights and look out for your best interest.
If you've been dealing with a questionable insurance adjuster or have received a lowball settlement offer, do yourself a favor and contact Patterson Legal Group. We will review your Kansas or Missouri case for free, with absolutely no obligation to hire us. Find out what all your legal options are today by calling (888) 687-2400. Representatives are available 24/7 by phone or via LiveChat. You can also get in touch by filling out this form. The consultation is free, and thanks to our no win, no fee policy, you won't pay us a penny unless we make a recovery on your behalf.
Want to learn more about Patterson Legal Group? Check out our past case results and find out what our clients have to say about us.
The information on this blog is for informational purposes only. It is not meant to serve as legal advice for an individual case or situation. This information is not intended to create an attorney-client relationship nor does viewing this material constitute an attorney-client relationship.