Lawyers
Coleman Younger joined the Patterson Legal Group team in October of 2020. His primary area of practice is personal injury law.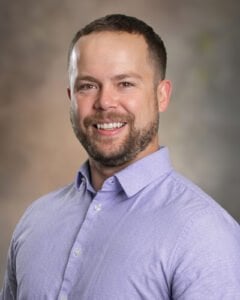 Prior to joining the firm, Coleman worked at Brollier, Wolf & Kuharic in Hugoton, Kansas, where he focused on general practice law including criminal defense and domestic litigation from 2015-2016. In 2017, Coleman joined Galloway, Wiegers & Brinegar P.A. in Marysville, Kansas, where he expanded into personal injury, estate planning, and municipal law. He holds licenses in Kansas, Wyoming, and Nebraska and has appeared in front of judges in over 20 counties in Kansas.
Coleman attended law school at Washburn University and was Vice President for the Washburn Agricultural Law Society. Coleman earned a bachelor's degree in political science from Kansas State University. While at K-State, he was the captain and goalie for the Inline Hockey Club, president of the Sports Club Council, member of Pi Sigma Alpha Honor Society, and a board member for the Union Program Council.
Coleman enjoys UTV rides, attending concerts, playing hockey, going to the gym, hiking, barbequing, and hanging out with his beloved pocket beagle, Maria.