Three Tips to Help You Avoid a Valentine's Day Injury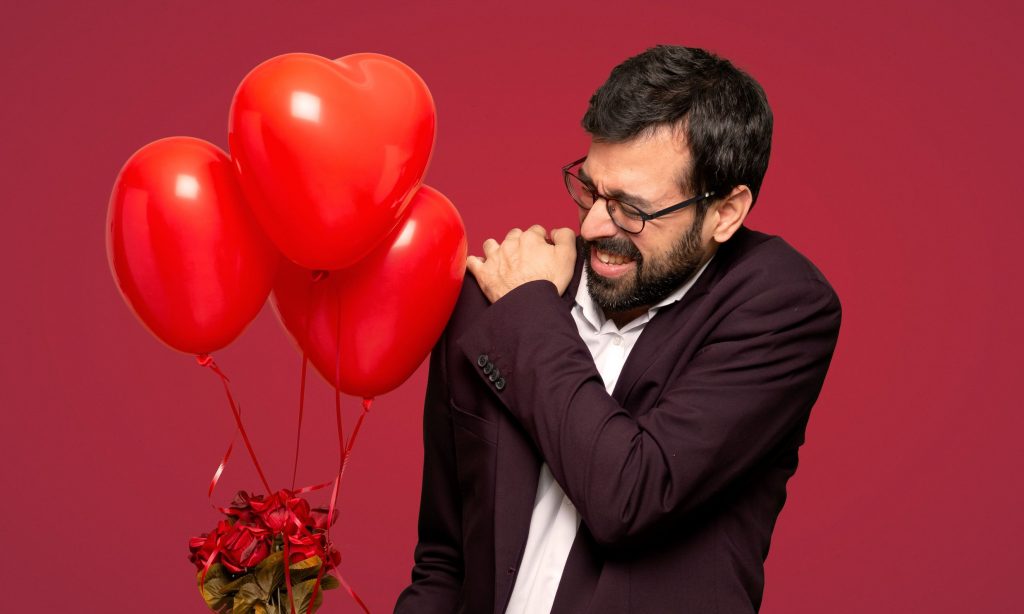 Valentine's Day is nearly here! For many, the holiday is filled with romantic gestures, exquisite dinners, and extravagant gifts. While it's a lovely holiday for expressing your love for your partner, it can't also be surprisingly dangerous. Extraordinary gestures can lead to extraordinary circumstances, with the end result being a Valentine's Day injury.
Patterson Legal Group wants to help you enjoy the holiday safely. With that in mind, here are three tips to help you avoid a Valentine's Day injury.
Use Extra Care with Candles
A room full of candles can be a breathtaking sight that dazzles your partner. For most people, this type of setup is atypical from everyday life, so candle placement might not be the safest. After all, you're probably more concerned with sweeping your significant other off of their feet rather than fire safety. To help you avoid a burn injury or house fire on Valentine's Day, Patterson Legal Group recommends that you:
Keep candles at least 12 inches away from flammable objects

Never leave lit candles unattended

Never place candles directly between you and your loved one

Use flameless candles instead
Following these tips can help ensure that your lover's heart is the only thing that's on fire.
Use Caution Around the Bathtub
A romantic bath for two is a wonderful way to enjoy Valentine's Day. However, the bathroom can be one of the most dangerous rooms in your house. Slip-and-fall accidents are particularly common in the bathroom. To make sure that you and your partner soak safely, our team recommends that you:
Use slip-resistant mats outside of the tub

Check the water temperature before hopping into the bathtub

Keep any bathtub essentials within reach to avoid a

muscle pull
A blissful bath can turn into a nightmare if you suffer a personal injury in the tub. Follow the advice above so that you and your partner can enjoy a luxurious soak, get squeaky clean, and avoid any mishaps. For additional safety tips, please see our Bath Safety Month blog.
Plan Ahead for a Little Bit of Bubbly
For many people, delectable champagne and fine wine are a big part of Valentine's Day. After several glasses, many people aren't in a condition to drive. Drinking and driving is a major cause of car accidents in America. You can avoid drunk driving by arranging transportation beforehand. Use a taxi or rideshare service if you're going out. If you really want to splurge, hire a limousine.
Keep in mind that just because you and your partner choose not to drink and drive doesn't mean that other people will do the same. Should you get into a car accident caused by a drunk driver, contact us for prompt legal assistance.
Suffer a Valentine's Day Injury? Contact Patterson Legal Group.
If you or a loved one suffer a Valentine's Day injury then it's imperative that you contact Patterson Legal Group. Our team of legal professionals is dedicated to finding you the help you need and fighting tirelessly for your best interests. We have a thorough understanding of the underhanded tactics insurance companies use to deceive their customers and have a proven track record of successfully countering their strategies. Consultations are free and you can be sure that our attorneys will fight to win you the highest possible settlement.
Patterson Legal Group is available to serve you 24/7. You can contact us by phone at 888-687-2400 or through the Internet via LiveChat or secure contact form. We also have offices throughout Kansas and Missouri, including St. Joseph, Topeka, Wichita, and our newest location in Garden City. Don't let the insurance company take advantage of you. Contact Patterson Legal Group today.
The information on this blog is for informational purposes only. It is not meant to serve as legal advice for an individual case or situation. This information is not intended to create an attorney-client relationship nor does viewing this material constitute an attorney-client relationship.