St. Joseph Car Accident Lawyer
St. Joseph Personal Injury Attorneys
Our St. Joseph Car Accident Lawyers Can Help You!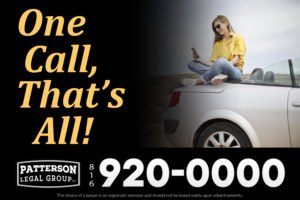 When you or a loved one is seriously injured in an accident, you need some of the best personal injury attorneys in St. Joseph.  You may be facing medical bills and time off work.  Our team of professional car wreck lawyers help to make sure your medical bills get paid and work to get you a check for pain and suffering.
Car accidents in St. Joseph are unavoidable and many occur every year. The causes of an accident can vary widely, and the accident could be the result of driver negligence, driving conditions, alcohol or drugs, faulty vehicle parts.  Many who are seriously injured, find themselves permanently disabled and in need of a Topeka car accident lawyer.  If you or a loved one have been injured, a Topeka car accident lawyer can help investigate the cause of your accident to make sure you are paid for your injuries.
Our St. Joseph Lawyers Make You a Top Priority
FREE CONSULTATIONS & NO OUT OF POCKET EXPENSES UNLESS YOU WIN!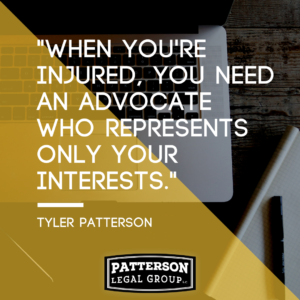 Insurance companies often try to make even the smallest St. Joseph car accident claims difficult. An insurance adjuster will work on your behalf, but they also represent the best interests of the insurance company. Insurance adjusters on behalf of their insurance company, which requires them to balance your interests with the interests of the insurance company. With a St. Joseph car accident lawyer, you have someone entirely on your side who is looking after your interests alone.
We offer a free consultation if you have questions about whether or not you may have a claim and if representation will be helpful for you.
If you have sustained a severe injury, an lawyer may be critical to properly evaluate your claim and find experts to work on your behalf.
How Will You Evaluate a Potential KS Claim?
The following are a few of the many factors we use to help you evaluate a potential car accident case:
Were there damages to your car or personal items?
Did you incur medical bills as a result of the car accident, and do you expect to have any future related medical bills?
Have you lost wages, benefits, overtime or do you expect future loss of earnings?
Have you experienced pain and suffering? Compensation for pain and suffering does not follow a precise formula.
It takes years of experience to determine a fair amount, at this time the court or insurance company considers factors including: scarring, long-lasting symptoms and permanent disability.
How Do I Get Started?
Speak with a St. Joseph Car Accident Lawyer today for a free case evaluation and consultation by calling (816) 920-0000, or contact us online.