Wichita Car Accident Lawyer
ONE CALL, THAT'S ALL!
When you or a loved one is seriously injured in an accident, you need some of the best personal injury attorneys in Wichita.  You may be facing medical bills and time off work.  Our team of professional car wreck lawyers help t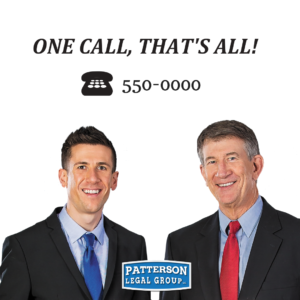 o make sure your medical bills get paid and work to get you a check for pain and suffering.
Car accidents in Wichita are unavoidable and many occur every year. The causes of an accident can vary widely, and the accident could be the result of driver negligence, driving conditions, alcohol or drugs, faulty vehicle parts.  Many who are seriously injured, find themselves permanently disabled and in need of a Wichita car accident lawyer.  If you or a loved one have been injured, a Wichita car accident lawyer can help investigate the cause of your accident to make sure you are paid for your injuries.
Quick Tips on How to Pick the Right Wichita Car Accident Lawyer
Tip #1: Do Your Research
When picking the right lawyer, don't choose the one you see the most often. They are everywhere so they must be good lawyers, right? Not in every case. Sometimes with massive firms, your case may be lost and put on the back burner. This may not be the situation in every case though. Large firms sometimes have clout if the case goes to court. This is a delicate and stressful moment in your life, so make sure to pick a lawyer that will put in quality work and treat your case with importance.  Read reviews posted online on Google and Facebook from previous clients.  A large number of dissatisfied clients could be a red flag.
Tip #2: Seek a Lawyer With Experience
Find a lawyer that has years of experience in the field that pertains to your accident. You wouldn't want to hire a lawyer that recently started taking cases in medical malpractice when you suffered complications from a medical procedure. Go online to lawyers.com, martindale.com, or findlaw.com (just a few examples) to and survey the database of lawyers in your area. Here you will be able to find peer reviews, client reviews, and all the credentials and areas that the firm covers. This makes the search for an experienced lawyer drastically easier.
Tip #3: Price Range
Most auto accidents and workers compensation cases are contingency based so your attorney is paid at the end of the case with a percentage of your settlement.  The attorney that charges a smaller percent may not always provide as many services as other attorneys.  Some law firms will work to make sure your bills are paid by your insurance. Then more of your settlement check goes into your pocket than goes to paying your medical bills.  Some lawyers do a case evaluation completely free and discuss the steps that you would go through if the case moves any further. This allows you to completely map out any costs and reduce the chance of any unexpected lawyer fees coming your way.
How Will You Evaluate a Potential KS Claim?
The following are a few of the many factors we use to help you evaluate a potential car accident case:
Were there damages to your car or personal items?
Did you incur medical bills as a result of the car accident, and do you expect to have any future related medical bills?
Have you lost wages, benefits, overtime or do you expect future loss of earnings?
Have you experienced pain and suffering? Compensation for pain and suffering does not follow a precise formula.
It takes years of experience to determine a fair amount, at this time the court or insurance company considers factors including: scarring, long-lasting symptoms and permanent disability.
CALL 1-888-687-2400 TODAY TO SPEAK WITH A Wichita CAR ACCIDENT LAWYER THAT CARES ABOUT YOU AND YOUR ACCIDENT.
Kansas "No-Fault" State — What Does It Mean?
If you are in an accident in Kansas, the policeman on scene may tell you that you are in a no-fault state. Now what does that mean for you? Does that mean you can't collect money from the other driver?  
No. What this means is that, by law, regardless of who was found to be at fault, your own insurance company will pay some or all of your medical bills via your personal injury protection (PIP) coverage. However, the maximum amount paid depends on a few factors, such as personal insurance coverage and state minimum payouts.  For example, in Kansas, the minimum payout per state law is $4,500. That amount will go towards paying medical bills and reimbursing you on lost wages. This overall amount paid out will vary depending on whether or not you chose enhanced coverage.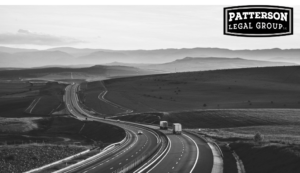 Ultimately, the advantage of driving in no-fault states is that you don't have to coordinate with another insurance company that has no loyalty to you. You also have no deductibles or co-pays when you use the PIP portion of your no-fault policy.  Furthermore, once you complete treatment, your insurance company gets reimbursed from the at fault party's insurance.  
With all of this in mind, you may wonder why you need to contact a personal injury lawyer after an accident. The main reason is that even though you may be entitled to a certain amount of insurance coverage, you may not get the full amount. Insurance companies in general do what they can to reduce the amount of money they pay out for claims.
As a result people who are represented by attorneys receive around 3.5 times more for their injury claims than those who don't hire a lawyer.
For more information about KANSAS PIP, click here.
How Do I Get Started?
Speak with a Wichita Car Accident Lawyer today for a free case evaluation and consultation by calling (888) 687-2400, or contact us online.