Dodge City Car Accident Lawyer
IN A WRECK? NEED A CHECK?  A Dodge City Car Accident Lawyer Can Help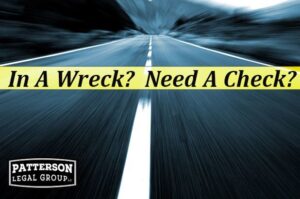 There is nowhere on earth quite like Dodge City. Dodge City's roots in Kansas history give it a rich cultural history and make it a great city to live. However, like the rest of Kansas, it is necessary for most residents of Dodge City to travel by car daily to get from place to place. Car accidents in Dodge City are unavoidable and many occur every year. The causes of an accident can vary widely, and the accident could be the result of driver negligence, driving conditions, alcohol or drugs, faulty vehicle parts. If you've been injured, a Dodge City car accident lawyer can help investigate thcause of your accident to make sure you are paid for your injuries.
If you or a loved one have suffered injuries in a car accident, you are already aware how a car accident can have a serious effect on an accident victim and their entire family. Many who are seriously injured, find themselves permanently disabled and in need of a Dodge City car accident lawyer.
If you or a loved one have been injured in a car accident, whether in Dodge City , or throughout Kansas, the car accident lawyers at Patterson Legal Group, LC will fight to get you money you deserve for your claim.
Why Do I Need a Dodge City Car Accident Lawyer for My Claim?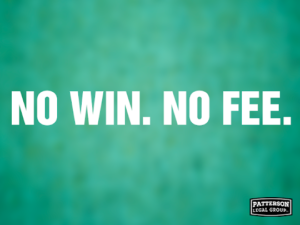 Insurance companies often try to make even the smallest Dodge City car accident claims difficult. An insurance adjuster will work on your behalf, but they also represent the best interests of the insurance company. Insurance adjusters on behalf of their insurance company, which requires them to balance your interests with the interests of the insurance company. With a Dodge City car accident lawyer, you have someone entirely on your side who is looking after your interests alone.
We offer a free consultation if you have questions about whether or not you may have a claim and if representation will be helpful for you.  If you have sustained a severe injury, an lawyer may be critical to properly evaluate your claim and find experts to work on your behalf.
Quick Tips On How To Pick The Right Dodge City Car Accident Lawyer
Tip #1: Do Your Research
When picking the right lawyer, don't choose the one you see the most often. They are everywhere so they must be good lawyers, right? Not in every case. Sometimes with massive firms, your case may be lost and put on the back burner. This may not be the situation in every case though. Large firms sometimes have clout if the case goes to court. This is a delicate and stressful moment in your life, so make sure to pick a lawyer that will put in quality work and treat your case with importance.  Read reviews posted online on Google and Facebook from previous clients.  A large number of dissatisfied clients could be a red flag.
Tip #2: Seek a Lawyer With Experience
Find a lawyer that has years of experience in the field that pertains to your accident. You wouldn't want to hire a lawyer that recently started taking cases in medical malpractice when you suffered complications from a medical procedure. Go online to lawyers.com, martindale.com, or findlaw.com (just a few examples) to and survey the database of lawyers in your area. Here you will be able to find peer reviews, client reviews, and all the credentials and areas that the firm covers. This makes the search for an experienced lawyer drastically easier.
Tip #3: Price Range
Most auto accidents and workers compensation cases are contingency based so your attorney is paid at the end of the case with a percentage of your settlement.  The attorney that charges a smaller percent may not always provide as many services as other attorneys.  Some law firms will work to make sure your bills are paid by your insurance. Then more of your settlement check goes into your pocket than goes to paying your medical bills.  Some lawyers do a case evaluation completely free and discuss the steps that you would go through if the case moves any further. This allows you to completely map out any costs and reduce the chance of any unexpected lawyer fees coming your way.
What Parts of Kansas do You Serve?
Patterson Legal Group, LC serves residents of Dodge City, Kansas. Our firm has offices in Wichita and Topeka, KS. We have the resources necessary to conduct car accident investigations throughout Kansas. Our Dodge City car accident lawyers serve throughout Ford County, with service through area code: 620; and zip codes: 67801, 67843. Visit www.dodgecity.org for more information on Dodge City, the wild frontier town of the Old West.
How Do I Get Started?
Speak with a Dodge City Car Accident Lawyer today for a free case evaluation and consultation by calling (888) 687-2400, or contact us online.