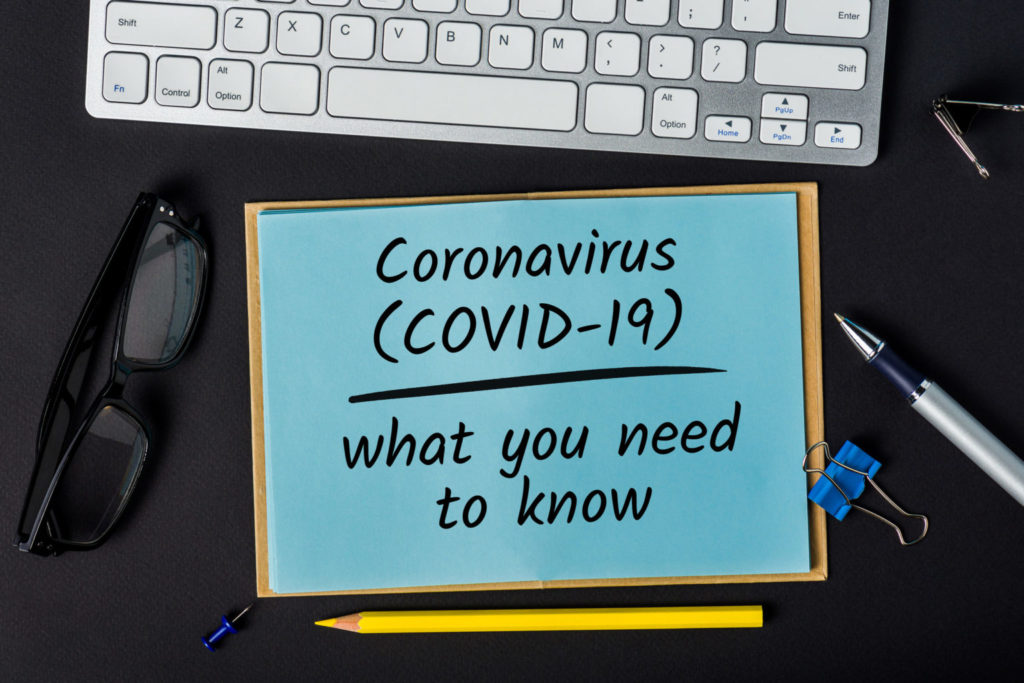 With the number of confirmed COVID-19 cases on the rise,residents in our communities may be feeling uneasy. Patterson Legal Group encourages everyone to follow all protocols and instructions given by our local and federal governments.
In addition to our COVID-19 Resources page, we also wanted to share some simple COVID-19 safety tips to help you keep yourself, your family, and our community safe during this turbulent time.
Just as it is important to prevent the spread of COVID-19, it is equally as important to prevent accidental injuries to help reduce the strain on our local and national healthcare systems. The following tips offer simple actions you can do to play your part.
Tip #1: Watch Out For Scams
Scams may not be the first threat that comes to mind when you think of global pandemics, but it's something to watch out for. Be cautious of those you don't know asking for money via social media. COVID-19 phishing scams have already been reported, in addition to malware on websites claiming to have updated COVID-19 tracking information.
You should also be wary of anyone advertising a cure for COVID-19. Currently, there is no approved medication or vaccine. Double check all news sources for authenticity before sharing to avoid spreading misinformation.
Tip #2: Take Extra Precautions in Public
As we increase our practice of social distancing and many of us are working from home, not all contact with the public may be avoidable. If you need to go to the grocery store, for example, try to avoid shopping during peak times. Also, try to maintain the appropriate space of six feet between you and others whenever possible.
Panic buying has also become a problem throughout much of the country. This stressor may cause some to act aggressively towards others. The demand for products has also left many stores overworked and understaffed. Watch out for slick surfaces and precarious merchandise displays to avoid a slip and fall accident.
Parking lots may be especially hectic. You can prevent pedestrian injuries by looking both ways before you cross the parking lot, keeping an eye out for drivers backing out of parking spaces, and being wary of reckless or speeding drivers.
Tip #3: Postpone Nonessential Travel Plans
In an effort to curb the spread of COVID-19, many countries have imposed travel restrictions. In the U.S., some states are also attempting to protect their borders. If possible, cancel or reschedule any travel plans, especially those that require traveling in close proximity to others.
If you do need to travel by plane, find out if there will be any additional screenings for which you may need to arrive at the airport earlier. Bring hand sanitizer and disinfectant wipes and try to maintain as much distance as possible between you and fellow travelers.
If traveling by car, don't let your guard down even if there are fewer cars on the road. There may be a higher amount of stressed, drowsy, ill, or otherwise impaired drivers. Keep distractions to a minimum, stay calm even if other drivers show signs of road rage, and don't be afraid to pull over if you feel drowsy. All these precautions reduce your chance of being injured in a car accident.
Injured During the COVID-19 Pandemic?
Although you may follow these COVID-19 safety tips, others may not. If you are injured due to another person's negligence during this time, Patterson Legal Group is committed to being available day or night to assist our clients.
Call us at 888-687-2400 to schedule your free consultation. Alternatively, you can chat with a live representative online, or submit the details of your case using our secure contact form.
The information on this blog is for informational purposes only. It is not meant to serve as legal advice for an individual case or situation. This information is not intended to create an attorney-client relationship nor does viewing this material constitute an attorney-client relationship.