How to Avoid Work Zone Accidents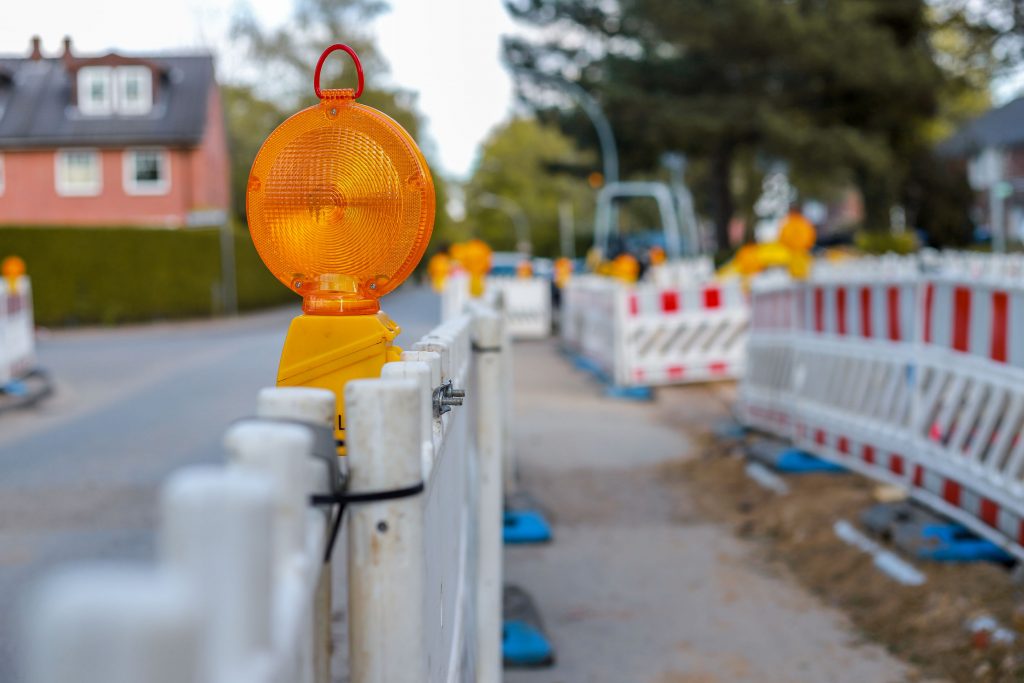 Construction zone accidents can cause injury in a wide variety of ways. Adding a work zone on a safe and familiar street could transform it into a hazard that leads to car accidents, bicycle crashes, pedestrian accidents, and more. According to the American Road & Transportation Builders Association (ARTBA), in 2019 there were 8 crash fatalities in Kansas and 19 in Missouri. The vast majority of work zone accidents are avoidable if the right precautions are taken.
To help you and the drivers in your family avoid work zone accidents, Patterson Legal Group offers five important safety tips.
Slow Down Before Entering a Work Zone
It's hugely important to slow down before entering a construction zone. Reducing your speed prior to driving through a construction area helps you pay closer attention to your surroundings and maintain a safe speed as you pass through. There are occasions when work zone activity will cause you to make sudden and unexpected movements in an area you're not familiar with. Driving slowly will help you control your vehicle and help ensure that any drastic swerves will not lead to an accident.
Pay Extra Attention While Driving Through Construction
Construction activity causes all sorts of things to end up on the road. From nails to shards of wood to chunks of concrete, any number of things could cause a bump that leads to a car crash. In addition to driving slowly, it's important to keep your eyes focused on the road. There may be debris or equipment that could cause you to take sudden action and lose control of your car.
Turn Your Radio Down and Listen Carefully
In addition to keeping your eyes peeled, it's important to listen for any possible danger or impediments in construction zones. If you know you'll be driving through a zone, then turn the radio down and keep conversation to a minimum in order to focus on driving conditions. Listening attentively, watching closely, and avoiding driving distractions go a long way towards avoiding work zone accidents.
Follow the Rules
It may seem inconvenient to reduce your speed and drive through sets of traffic cones, but speed limits and cones are there for a reason. They are meant to help you and other motorists stay safe while driving through construction zones. Just because a path seems clear doesn't mean that you're free to zip through it or ignore areas designated for driving. There may be conditions you can't immediately see and ignoring the rules could lead to an otherwise avoidable crash.
Use Your GPS to Drive Around Construction
The best and easiest way to avoid work zone accidents is by not driving through construction zones at all. If your in-car navigation or phone's GPS app shows upcoming construction, then feel free to drive around it. GPS programs are smart enough to efficiently reroute you to your destination, so you'll never have to worry about getting lost. While you may lose a few minutes of your time, for some drivers it's absolutely worth it in order to avoid the potential perils of work zones.
Injured in a Work Zone Accident? Contact Patterson Legal Group.
Patterson Legal Group hopes that you use the safety tips above to avoid work zone accidents. That said, we understand that some accidents happen no matter how safe you're being. Work zone accidents can be particularly tricky to deal with, since there are numerous parties involved. Should you or a family member get into one, please contact us immediately. Our team of experienced legal professionals has a thorough understanding of construction zone accidents and knows how to help you get the compensation that you deserve.
Patterson Legal Group is available 24/7 in the event of a personal injury. You can reach us by phone at 888-687-2400 and through the Internet via LiveChat and secure contact form. Should you wish to see us in person, we have offices in St. Joseph, Topeka, Wichita, and our newest location in Garden City. Consultations are free and we have a "no win, no fee" policy, which means you are not charged a thing unless your case is won. Don't let the complexities of a construction zone accident minimize your settlement; contact us and we'll work hard to win you the highest possible compensation.
The information on this blog is for informational purposes only. It is not meant to serve as legal advice for an individual case or situation. This information is not intended to create an attorney-client relationship nor does viewing this material constitute an attorney-client relationship.